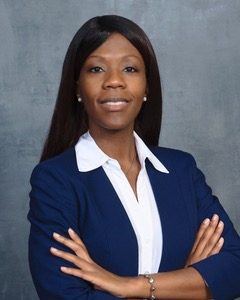 Dr. Samardia Missick was born and raised in the Turks and Caicos Islands moving to the United States in 2005 for undergraduate training in pre-medical biology. She then went on to Ross University School of Medicine where she obtained her medical degree with high honors. 
Dr. Samardia Missick moved to Connecticut to complete a residency in internal medicine at Norwalk Hospital – Yale New Haven School of Medicine. Subsequently, she went on to train in nephrology at Mayo Clinic, Florida, where she was chosen as chief fellow during her final year. 
She is delighted to be joining a well-established practice, East Tennessee Medical Associates, in the beautiful Appalachian mountains with a focus on quality of care for patients living with chronic kidney disease.